One-Stop-Shop Digital Wallet Solution
Faster time-to-market
With e-wallets, there's no one-size-fits-all solution, but SDK.finance streamlines the development process. Deploy our fully-functional ewallet software on your servers and adjust it as necessary. No need to build from scratch - which seriously cuts down the development time and costs.
No vendor lock-in
Our digital wallet platform comes with a source code license. Meaning total independence to customize and modify the software on the front- and backend as needed. No vendor-related limits, no subscription fees. Details of the source code purchase process.
Powerful transactional core
Our ewallet platform is a robust ledger designed using the latest fintech software development technologies. It can handle the influx of users and operations so that your team can focus on creating the custom functionality, with no need to look under the hood. More on the technology.
Standalone or embedded
Launch a full-fledged digital wallet product or add ewallet functionality to your existing product and unlock its cash-generating potential. You can configure and use a virtual or real currency, bonus points, or any other value of an account, which gives you limitless possibilities of extending your offering.
Highly scalable
Whether you handle ten, ten thousand, or ten million transactions a day, SDK.finance has you covered. No matter how fast you grow, we can sustain it seamlessly - so you can focus on developing your business.
Easy integrations
Add new functionality to your e-wallet product via our universal API. Integrate with almost any solution out there to quickly satisfy your customers' demands and stay ahead of the competition.
Ewallet Solution for Boundless Growth
Build the E-wallet People Will Prefer
SDK.finance offers everything needed to equip your digital wallet product for success and make it your clients' favourite to meet their financial needs.

Multicurrency/multi asset accounts
From currencies and bonus points to coffee beans and liters, you can deal with almost any type of assets using our transaction core platform as a foundation. Add as many currencies or other asset types to the system as you deem necessary, without any limits.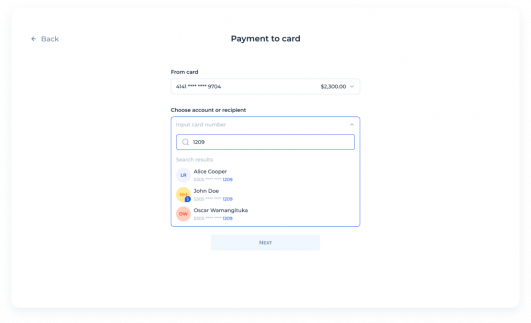 Borderless transfers
Provide internal P2P transfers, irrespective of the location. Whether it's a transfer to a friend at the bar or sending money overseas, let your users do it in a few clicks, saving them from the transfer-related hassle. Enable payments between cards, wallet and mobile via an integration with the corresponding service or payment providers.
Spendings visualization
Help your customers' track their expenses by displaying them in the form of charts and graphs. Add up to the convenience via a map of transactions based on the location they were made.
SDK.finance Digital Wallet Solution Use Cases
Thanks to its adaptability and flexibility, our ewallet platform caters for various industries and business types. Below there are just a few examples of how it can be implemented to open new revenue streams for established businesses.
eCommerce/retail marketplaces
Connect sellers and buyers by enabling wallet2wallet transfers between them in different currencies. Create an intermediary role to keep the money after it has been paid till the buyer is satisfied with the purchase to secure the funds.
Asset accounting
Integrate a ledger layer for asset accounting into your existing product or business. Assign a wallet to each unique device, vehicle, or appliance and use it to store, transfer, and monitor any asset of your choice.

Gaming industry
Let your customers store their assets in their wallets and pay using them, for convenience and deeper engagement.
Telecoms
Leverage the software from a digital wallet provider to set up a new revenue stream. Provide customers with an alternative to a bank account - let them receive and send money plus complete payments with their mobile balances.
Banks
Stay competitive and receive additional revenue by providing mobile wallet services to your customers on-the-go.
Loyalty program
Build a rewards program around a closed-wallet system. You can introduce prepaid, gift or bonus cards, maintaining a record of each operation, updating balances in real-time, which will bring more value for your customers or employees.
Choose the digital wallet package that suits you best
Our asset accounting solution can be used in a variety of ways for building versatile products or extending the already existing ones. So, we provide the option to choose the feature-set that's right for you and not to pay for the functionality you don't need.
Basic Digital WalletBest fit for embeddable ewallet functionality

Advanced Digital WalletBest for a standalone ewallet
Get in touch and let's discuss which ewallet software option works best for you
SDK.finance Digital Wallet Solution FAQs
What are the benefits of using SDK-finance on-premise digital wallet software?
You purchase the code license and get the freedom of modifications as you see fit.
Your team can customize the ready-made ewallet software so that it meets all regulatory, security and compliance standards.
You start off having an essential part of your product at hand – a robust wallet engine designed to be easily extended via integrations, virtually without limits.
There's one flat fee to pay and no need to bother about the recurrent subscription expenses.
Can I request your retail banking product Demo?
Yes, we provide a detailed video overview at our product Demo page. It's available there and then, no need to send a demo request and wait.
If you need more details or have any questions, do reach out with your request and we'll be in touch with you shortly.
What integrations are supported by the SDK.finance neo banking software?
SDK.finance architecture allows integrating any 3rd-party tools for each stage of the customer journey. Our API set makes it easy to connect the ready-made components to your wallet engine rather than having to develop the necessary functonality from scratch.
Our Trusted Hardware Devices
SUNMI V2 PRO
The first mobile POS terminal with a 5.45 ̎ HD display is ready for everyday use. The Sunmi in the V2 combines the slim design of the V2 Pro with the efficiency of the V1S. The result is a thin terminal for very reasonable price that will surprise its owners with its practical and utility features.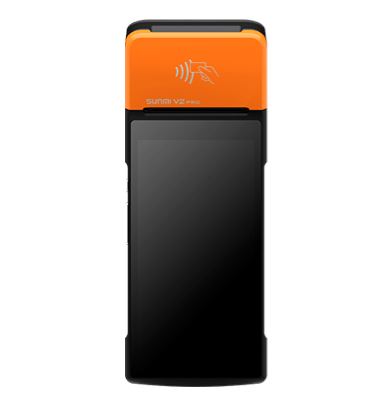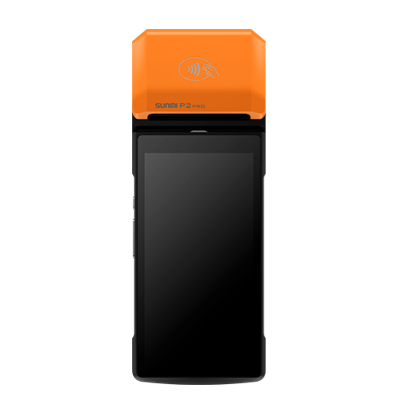 SUNMI P2 PRO
The P2 Pro is an all-in-one 5.99″ POS and smart payment device. It features an integrated 58mm receipt printer and the option of a 1D scanner, making it perfect for processing orders remotely.
The P2 Pro offers 4G, WIFI, Bluetooth and NFC connectivity so it is ideal for applications such as order taking, point of sale and public transportations.